Do you want tips on leading effective meetings? When Forbes reached out to me asking for a tip on this topic I thought, "Just one!?"
​​​​​​​In my head I started thinking about 47-minute meetings, walking meetings, standing meetings – all the ways we can shake up the traditional meeting to increase its effectiveness.
Why did this question get me so jazzed? Probably because of the flashbacks I have of the endless company meetings where I dreamed of actually being productive back at my desk.
Can you relate? Have you ever spent the duration of a meeting thinking about what a waste of time it is?
Hosting ineffective meetings in the workplace can create apathetic and even resentful employees, which isn't what any of us are striving for. So how do you run a meeting that meets goals, keeps your employees engaged, and accomplishes a purpose?
Of the tips I did choose to share, Forbes chose to select this one: Start with the end in mind.  Starting with a single objective will greatly increase the likelihood of achieving it. Next time you're presenting, let everyone know within your first sentence what the meeting will accomplish; something like, "At the end of this meeting we will decide…" Or, "We are here to generate and evaluate options for…" This simple tweak will help you ensure the objective for coming together is crystal clear.
Another way to make sure your meeting isn't a waste of everyone's time is to have good boundaries. Every step in your process should have an established time limit that everyone knows about ahead of time. That way, everyone stays on-topic and focused.
Want more tips for effective meetings? Check out the Forbes article I contributed to here.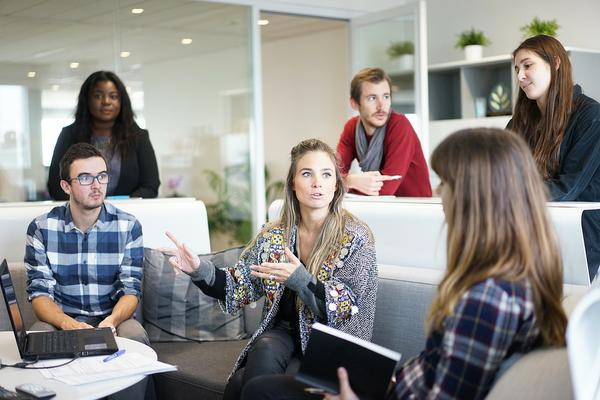 Starting off your meeting with clear expectations and goals increases the chance that your people will be engaged in your content instead of the doodle they're creating on their notepad.
Want more tips on leading effective meetings? For more tips, click
here
.